[Beauty Review] Svenson Intensive Nutrients Therapy Treatment ❤
A healthy, full head of hair is an important asset of our body. Healthy hair indicates health and youth, everybody loves their crowning glory. Regardless of age, your hair has a lot to do with maintaining your youthful appearance. But with multiple factors a huge percentage of population is losing hair including myself.
Recently I went to Svenson Hair Centre for hair consultation knowing that I have pretty bad hair fall. It was my pleasure having to know that Miss Deborah
Whelan, the Hair and Scalp specialist, who's been appointed by Svenson Malaysia to fly in from Ireland to meet us and other customers.
With more than 50 years of trichological experience, Svenson Hair Centres was first established in London in 1956. Svenson is globally renowned as the leader in hair and scalp care programmes, providing effective and innovative hair loss solutions, using the most advanced technologies.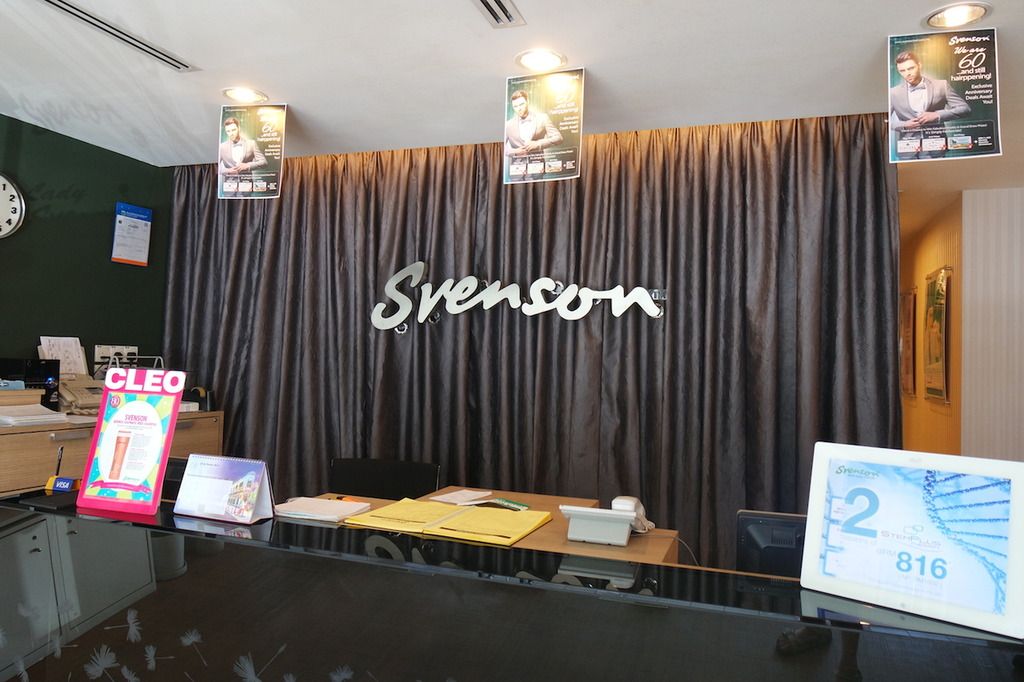 At the forefront of trichological research, Svenson is supported by an international group of highly experienced and professionally qualified trichologists. With their professional hair and scalp analysis and their extensive experience in hair and scalp treatments, Svenson is able to customize a programme to help us, the customers solve the hair problems.
I made an appointment with Svenson Hair Centre, USJ Taipan to try out their Intensive Nutrients Therapy treatment on a Saturday morning.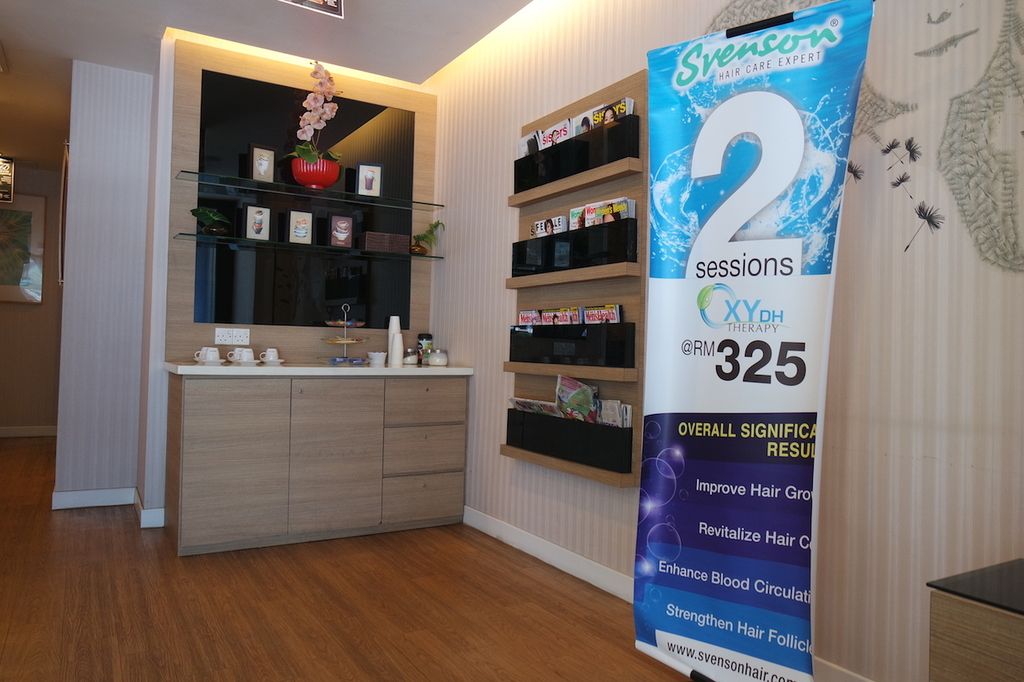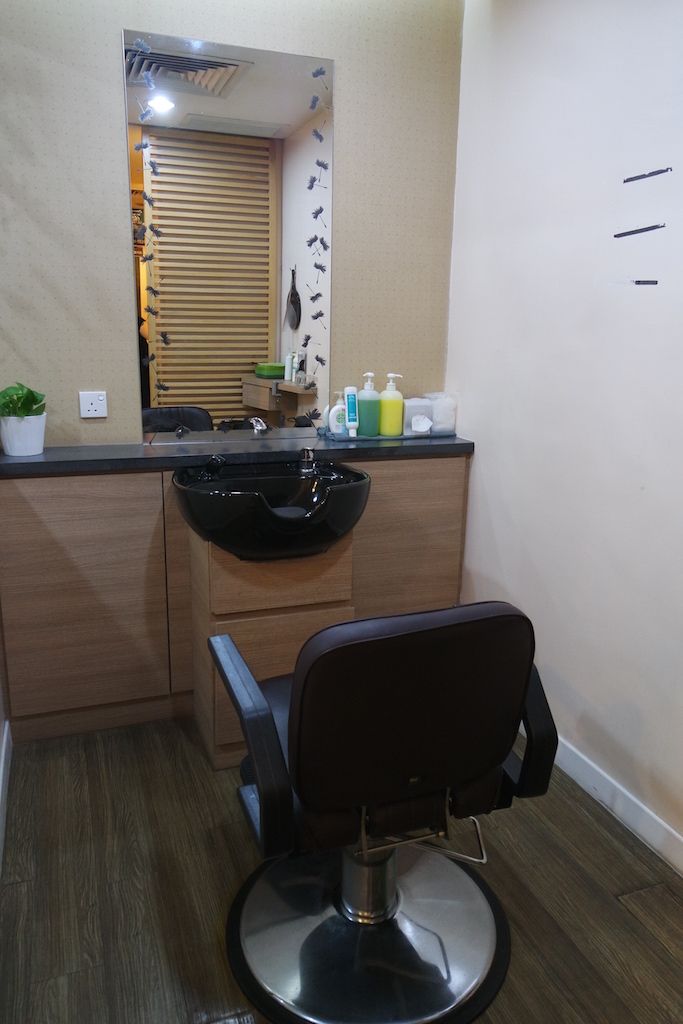 The private room for customers who want some privacy
Miss Eileen, the consultant welcomed me with warm hospitality. She shared some tips and facts on how to look after the hair and how to wash the hair in a proper way. She also mentioned that m
any of us have hair or scalp problems. Hair may thin or fall out, break off or grow slowly. Dandruff or an itching or peeling scalp may cause embarrassment and discomfort. Hair loss, including thinning and breaking, is the most common scalp problem. Most people lose from 50 to 100 hairs per day.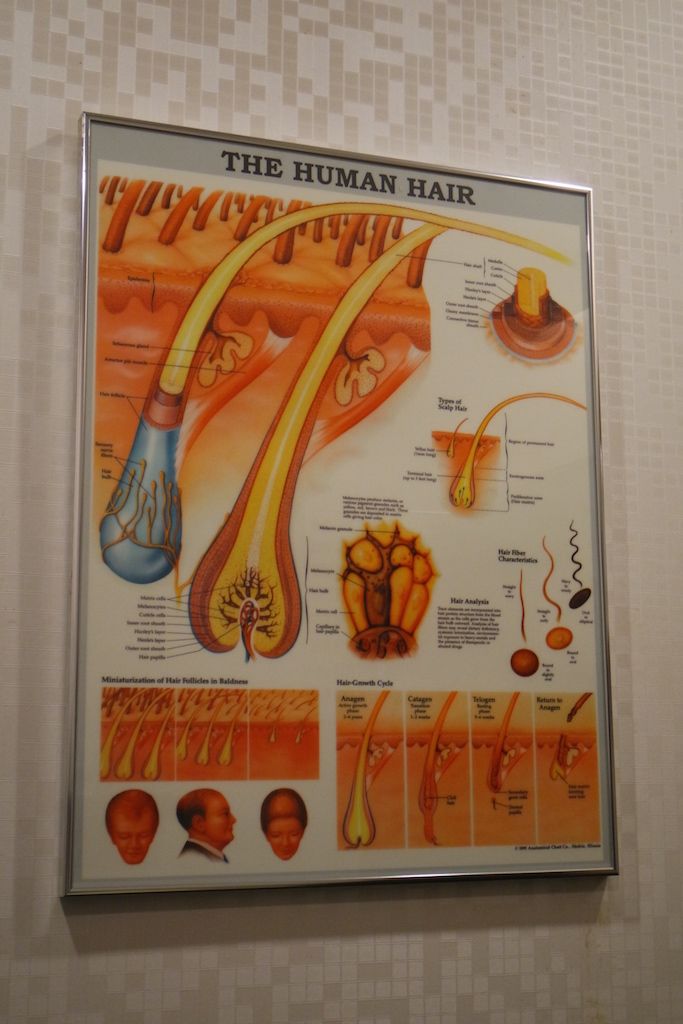 Chart of The Human Hair (: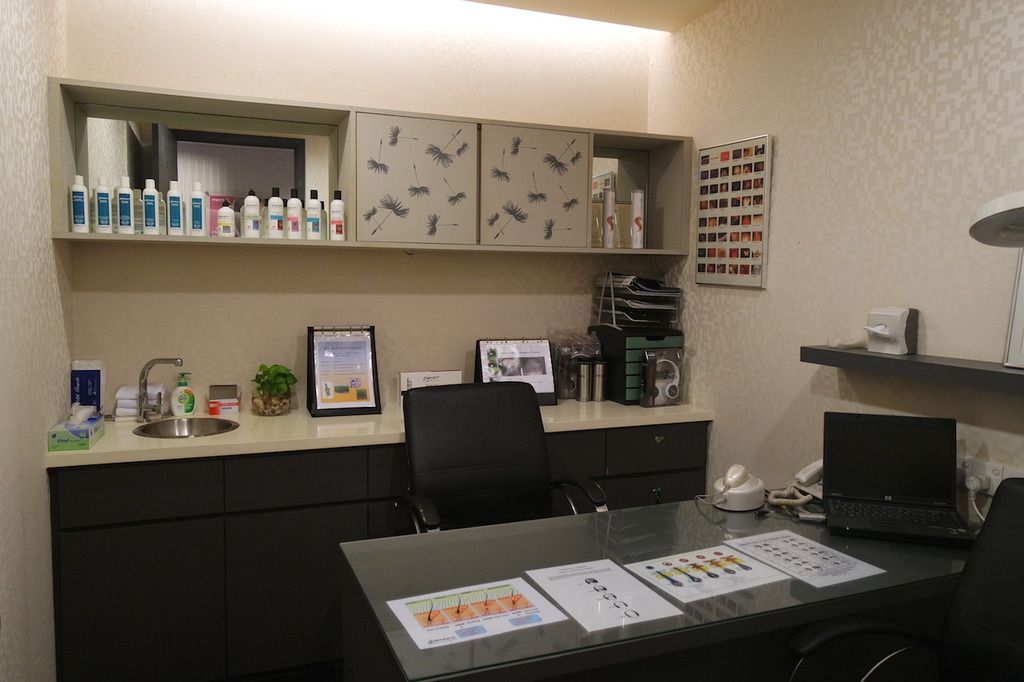 Consultation Room
Miss Eileen told me that in order to get healthy hair, we need to wash daily to keep a clean scalp to prevent hair loss. Other than that, it's best to avoid using styling tools too. To have clean hair feeling, there are a few must-have hair products and hair care tips that will treat your hair back to health. Svenson has certain types of shampoos to cater certain types of hair concerns.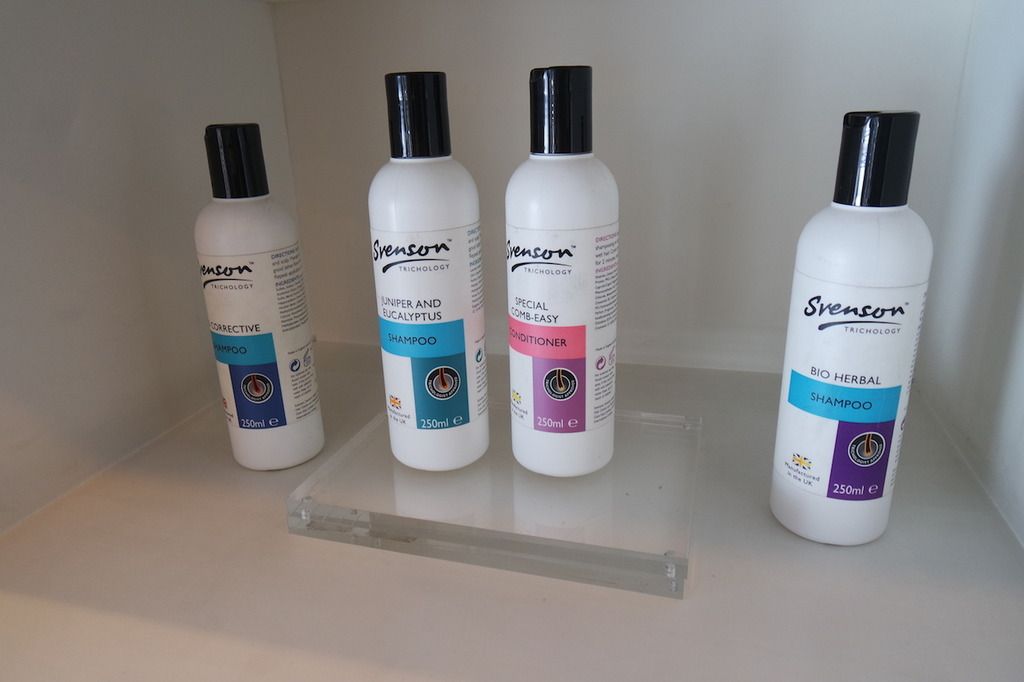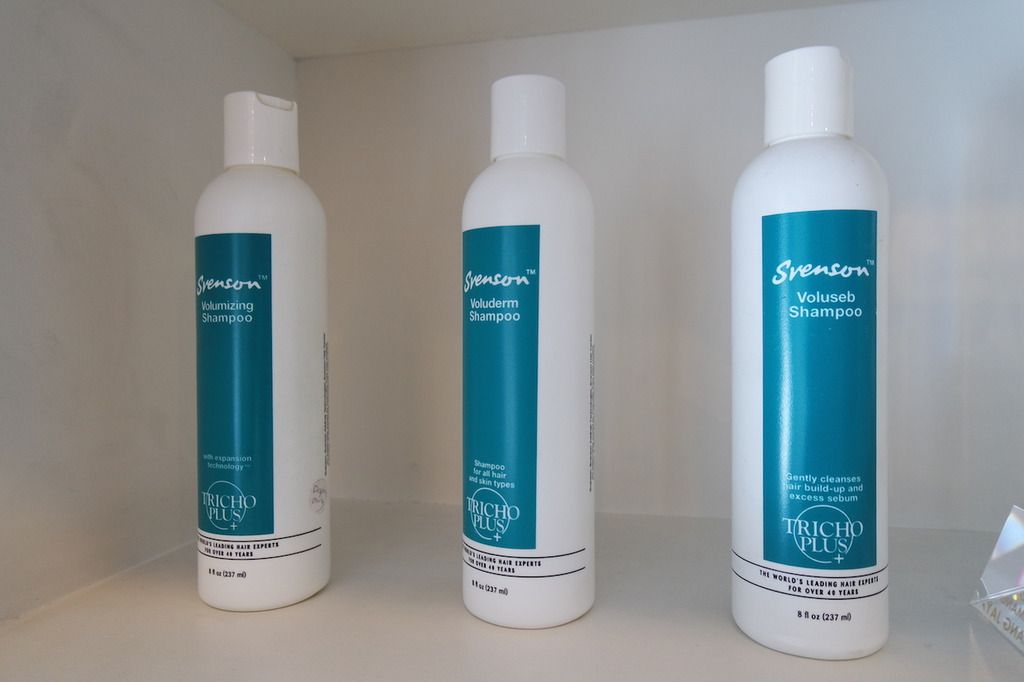 First, try to look for a shampoo that strengthens, restores or has anti-breakage property as they contain ingredients that help thicken the hair and temporarily seal split ends to stop hair fall. I learnt a few tips from her. It's important to wash your hair with shampoo 2 times each wash as the 1st wash is used to remove the oil and dirt on the scalp. You will tend to feel that the bubbles from the 1st wash is slightly lesser as compared to the 2nd wash with shampoo.
1st round of hair wash
Try not to use finger nails to scrub your scalp while shampooing. Instead use fingers to run through the scalp to avoid injuries on the scalp.
You will notice that more bubbles will be formed during the second wash. This means that your hair is totally free from particles, oil or dirt on the scalp.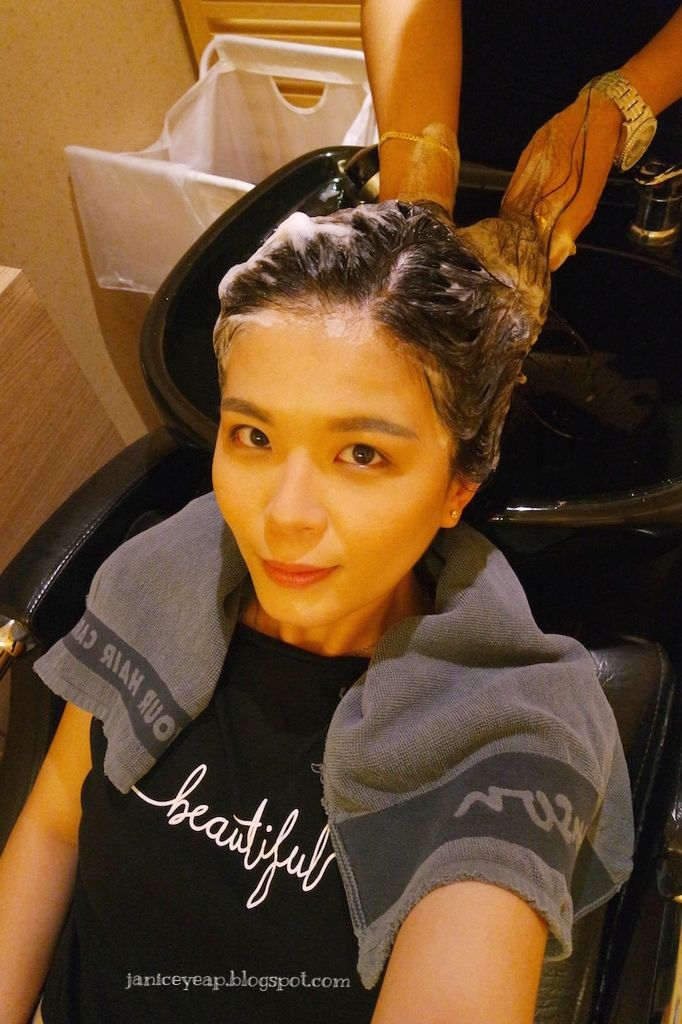 2nd round of hair wash
Next step would be applying conditioner on the hair. Remember to apply conditioner on the ends of the hair if it is badly damaged or try to avoid from touching the scalp.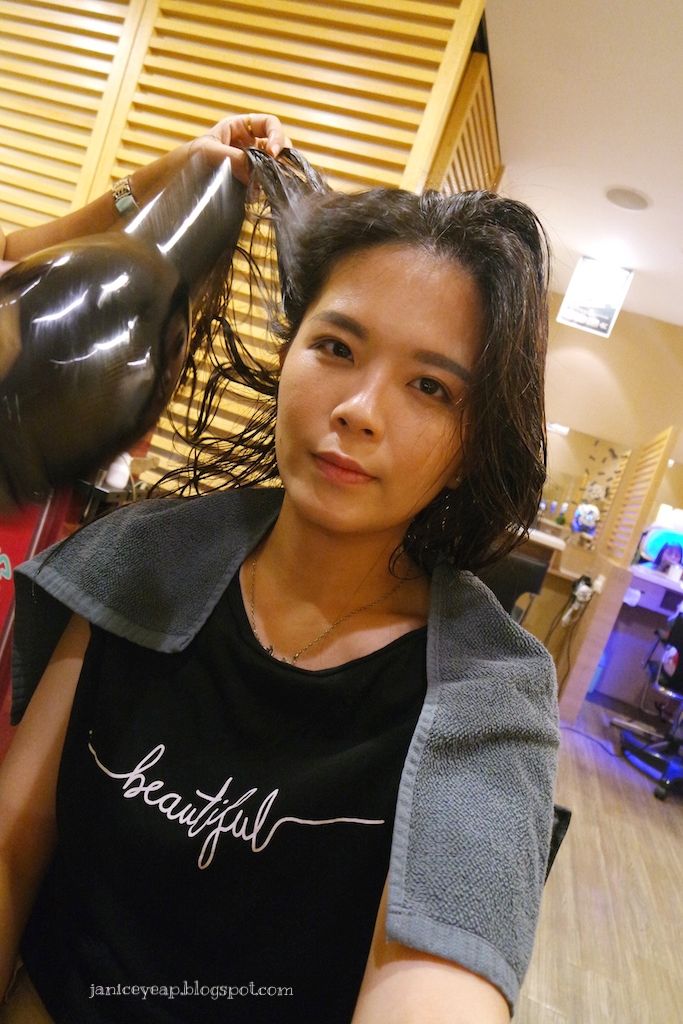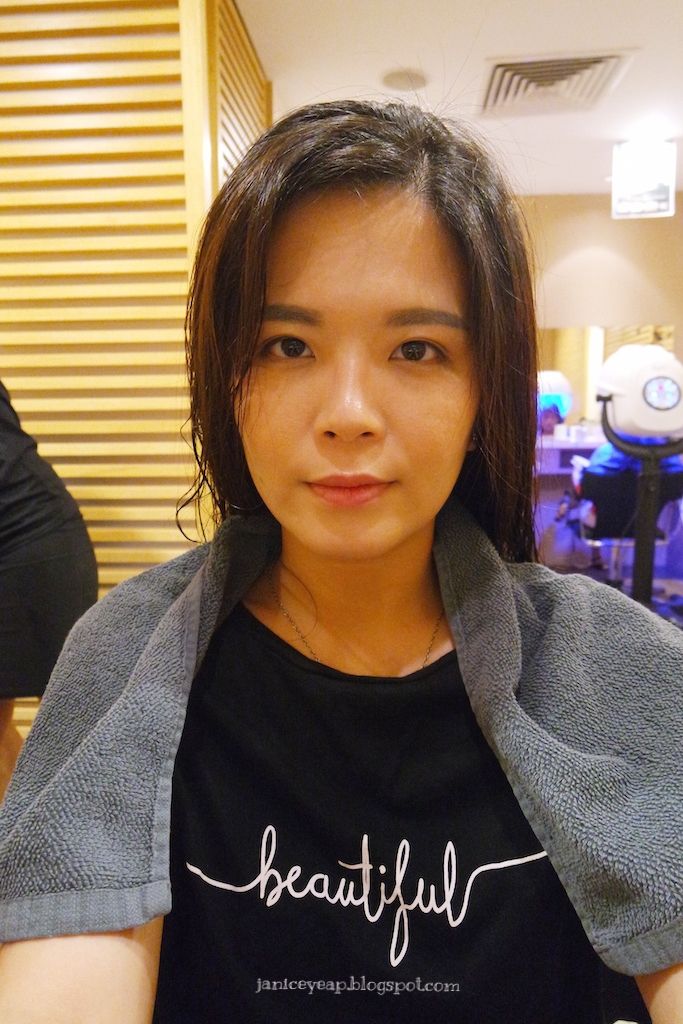 Next, the blow dry my hair by using cold air. This is important as hot air from the hair dryer will damaged the hair and scalp. I was given the mesotherapy treatment (MET) after that. MET uses a micro needle to form micro perforations to ensure the hair serum is well-absorbed onto the scalp. You will feel slight electric shock when the tool is placed on the scalp as the patches of the wire is placed on the back of the body around shoulder area.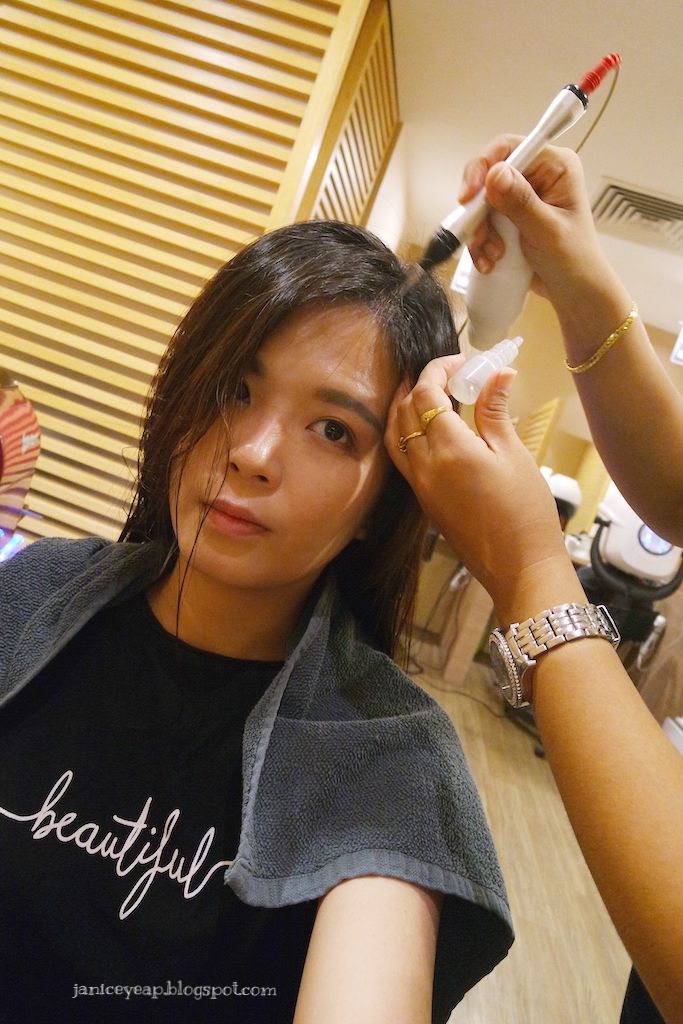 She massaged my scalp after the MET treatment as this is to ensure better penetration of the serum into the scalp for healthier hair growth.
Massage the scalp after MET treatment
Scalp massage helps to reduce stress and increase blood flow to the hair follicles. This ensures more nutrients can reach the hair root and reduces hair fall. This is because when you're feeling stressed, your body releases stress hormones which disrupts your hair follicles from producing new hair. Eventually, with no new hair yet still the daily shedding, the remaining will result in thinning and shedding which are never replaced with new strands.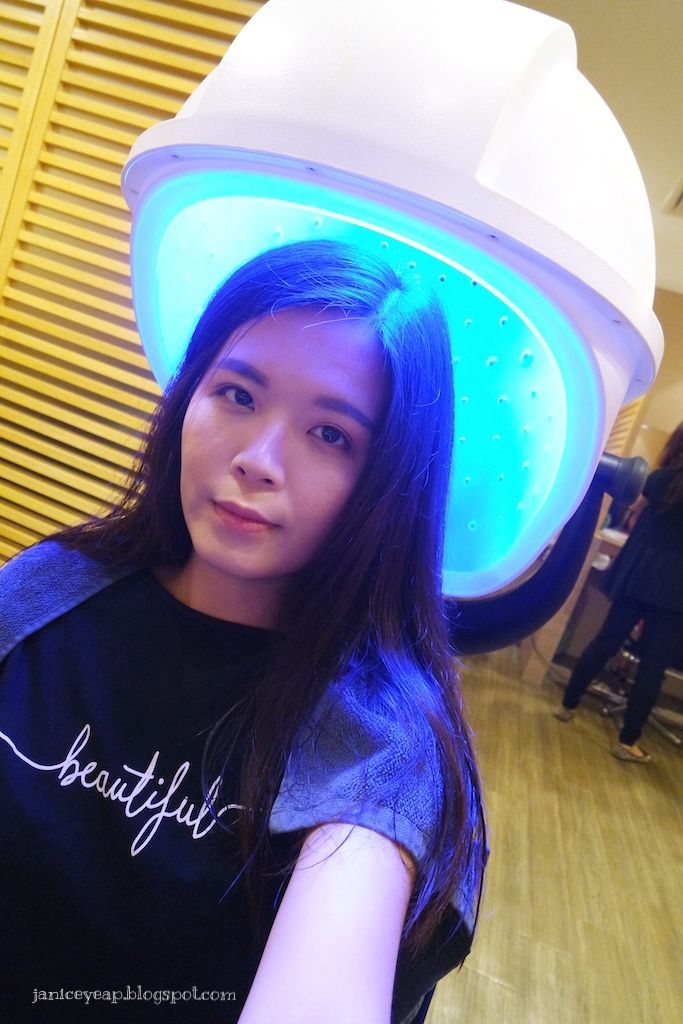 Ozone treatment
This ozone treatment works similar as the hair steamer. The only difference is that it emits blue light and uses mist which helps better penetration of serum into the scalp.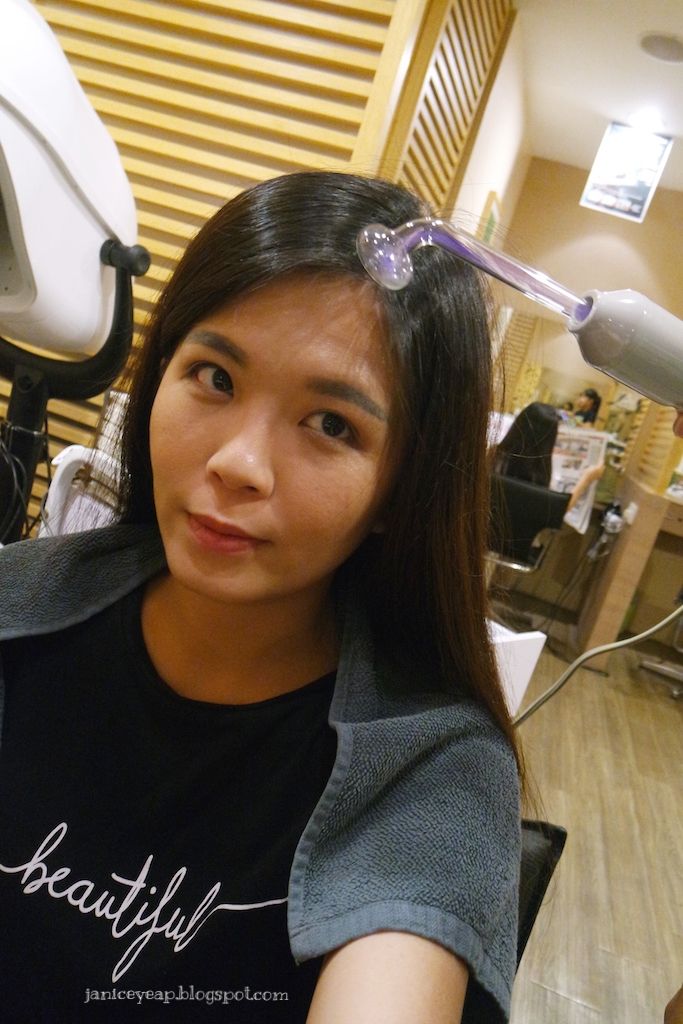 High Frequency Treatment
This tool for the High Frequency treatment caught my attention the most. It works to kill bacterias / antiseptic on the scalp to ensure the scalp is always in a healthy condition. If you face some acnes on the scalp, this treatment immediately helps to minimise the acnes on the scalp and you will see the reduction in size of acnes on the spot. However, be sure not to feel scared when the tool is placed on the scalp as it creates the zap sound which sounds like you are being electrocuted. LOL.
Anyway here's the short clip to show you guys on how this treatment works:
The final step is to blow dry your hair completely and apply hair serum on the ends of the hair. I noticed that my hair is now softer and looking healthier and more volumnized after this treatment.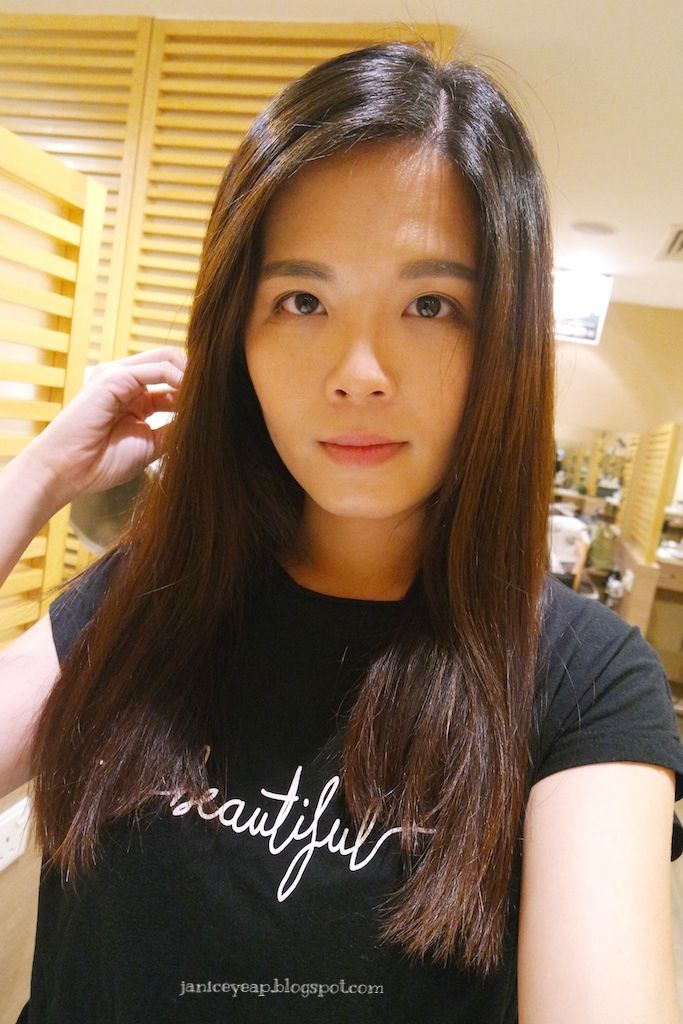 After the treatment.
I personally tried the methods such as shampooing or massaging which were taught by Miss Eileen and it works wonder on my scalp and hair. My hair was not in bad shape as mentioned by Miss Eileen and she mentioned that I can prevent now from having serious hair fall as prevention is better than cure. I seldom dye my hair which is also part of the reason why my hair is considered healthy.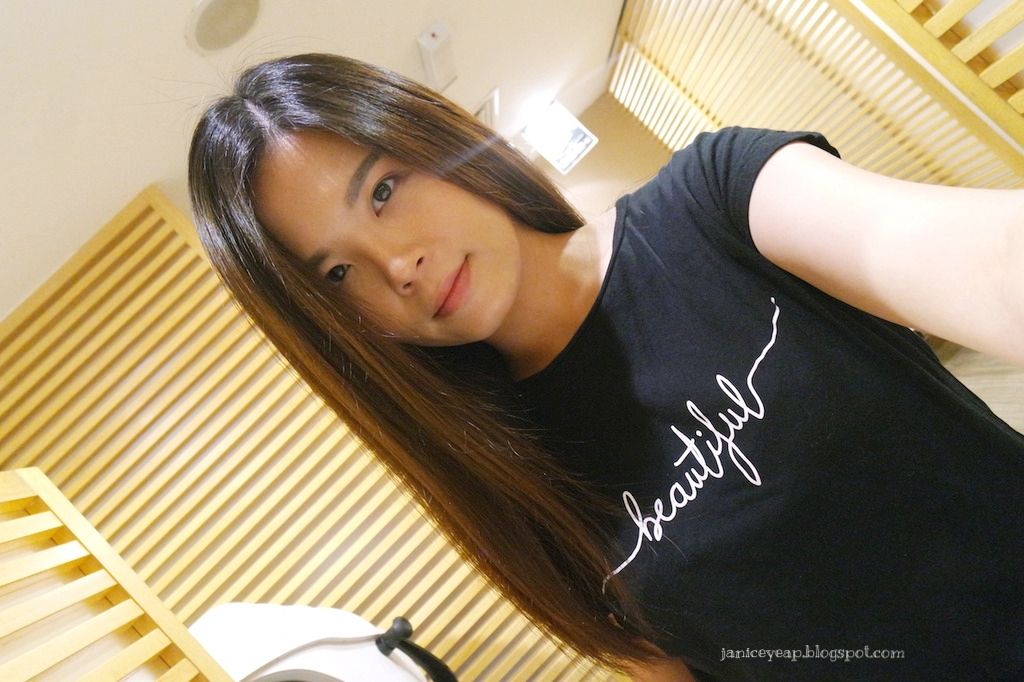 Sleek, straight and healthy hair (:
What I love about Svenson is that, they will determine the precise cause of the hair loss problem and devise a personalised hair and scalp care programme to combat it. Beginning with a professional analysis of your hair and scalp condition, their experienced trichologist will help to put in place a multi-strategy programme tailor-made to your hair loss problem. They seriously have the solutions for your hair and scalp problems.
If any of you are facing serious hair problem, do not worry. You can always go Svenson's website here:
http://www.svensonhair.com.my
and book an appointment for free hair / scalp consultation. These experts have a lot of hair care tips to share and I am sure you will learn a lot from them. For more information on the treatments or consultation, do check out their website or go to their Facebook page:
https://www.facebook.com/svensonMY.
Disclaimer: This post is sponsored by Nuffnang.
However this does not affect my judgement in the review in any way and all opinions expressed are solely my own.