[Beauty Review] Svenson Intensive Nutrients Therapy Treatment ❤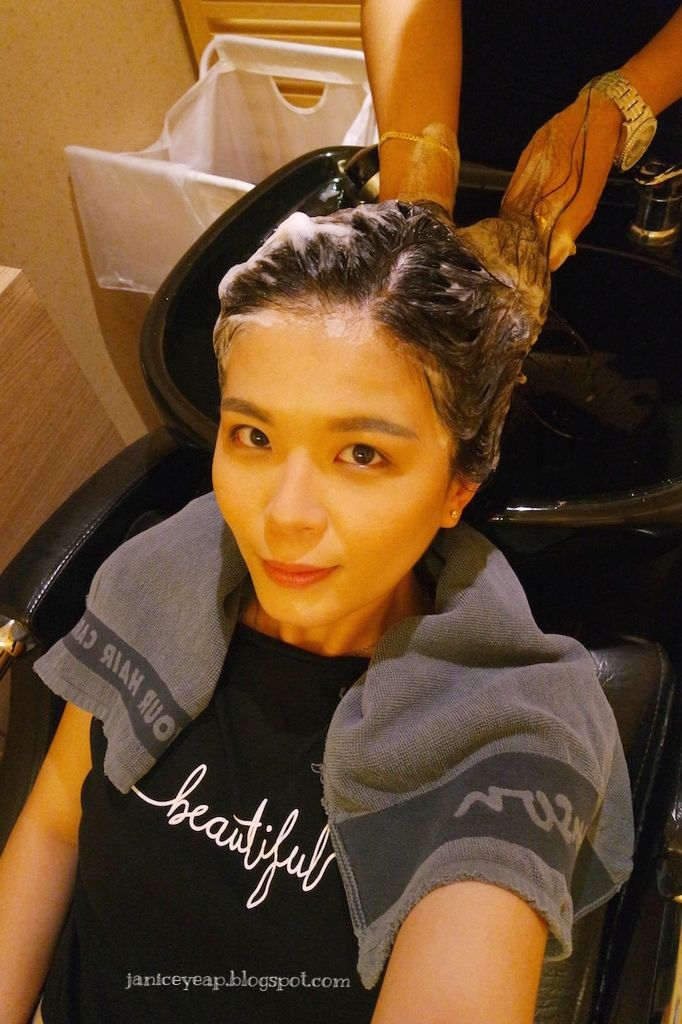 2nd round of hair wash
Next, the blow dry my hair by using cold air. This is important as hot air from the hair dryer will damaged the hair and scalp. I was given the mesotherapy treatment (MET) after that. MET uses a micro needle to form micro perforations to ensure the hair serum is well-absorbed onto the scalp. You will feel slight electric shock when the tool is placed on the scalp as the patches of the wire is placed on the back of the body around shoulder area.
She massaged my scalp after the MET treatment as this is to ensure better penetration of the serum into the scalp for healthier hair growth.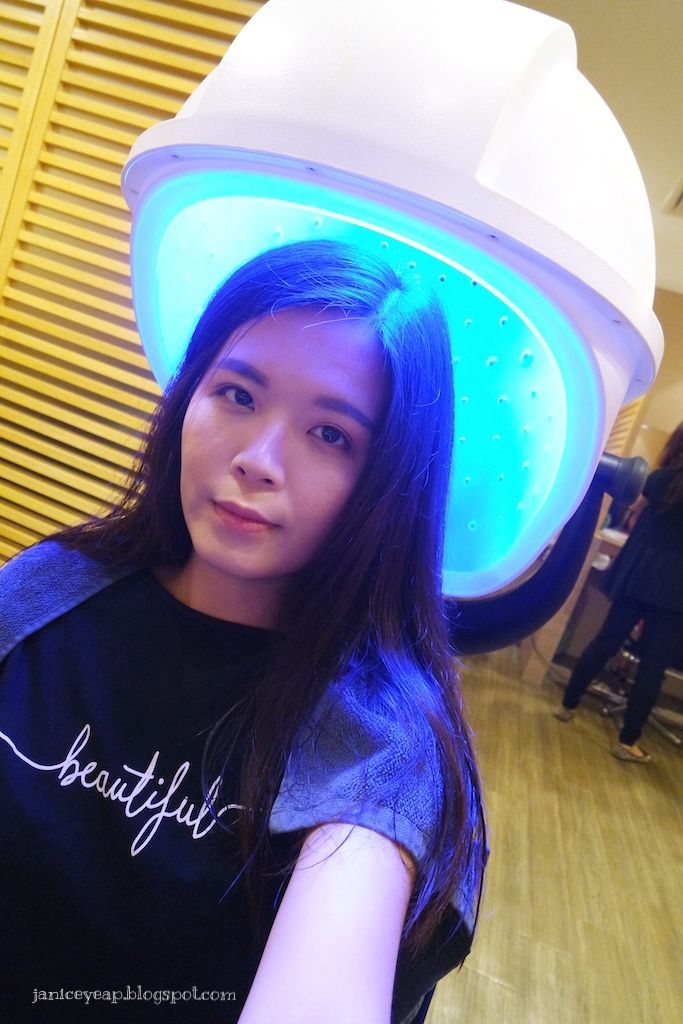 Ozone treatment
This ozone treatment works similar as the hair steamer. The only difference is that it emits blue light and uses mist which helps better penetration of serum into the scalp.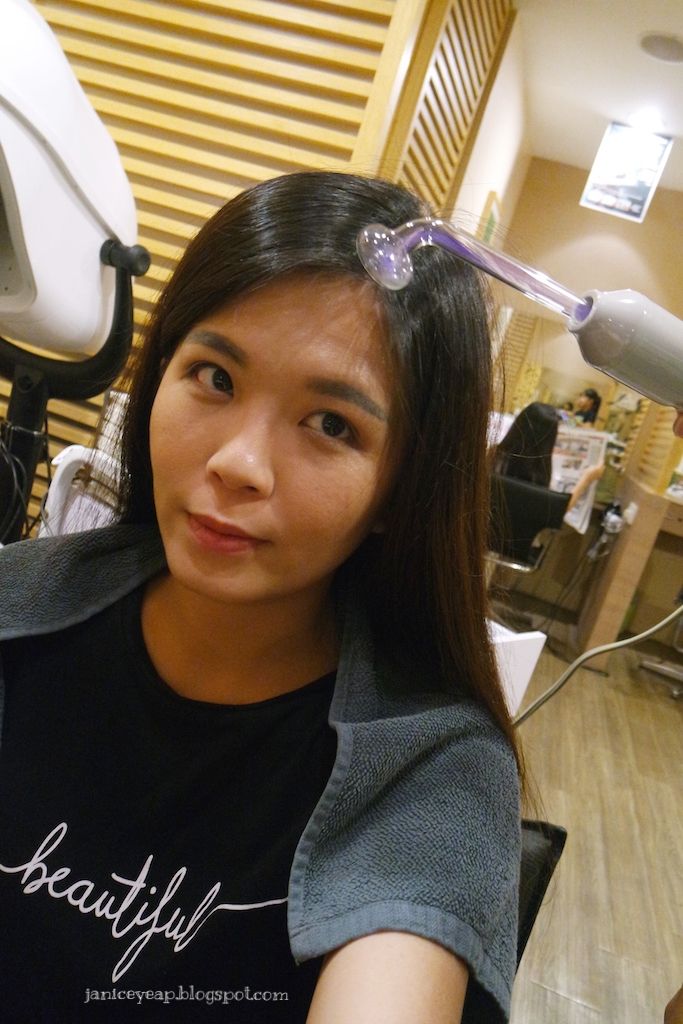 High Frequency Treatment
This tool for the High Frequency treatment caught my attention the most. It works to kill bacterias / antiseptic on the scalp to ensure the scalp is always in a healthy condition. If you face some acnes on the scalp, this treatment immediately helps to minimise the acnes on the scalp and you will see the reduction in size of acnes on the spot. However, be sure not to feel scared when the tool is placed on the scalp as it creates the zap sound which sounds like you are being electrocuted. LOL.
Anyway here's the short clip to show you guys on how this treatment works: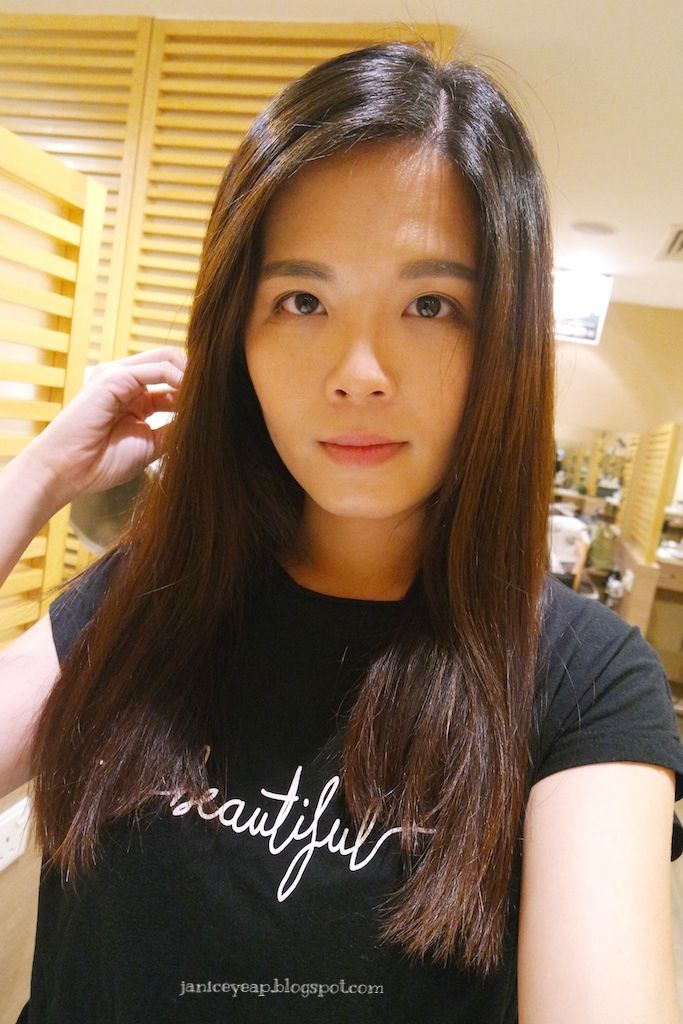 After the treatment.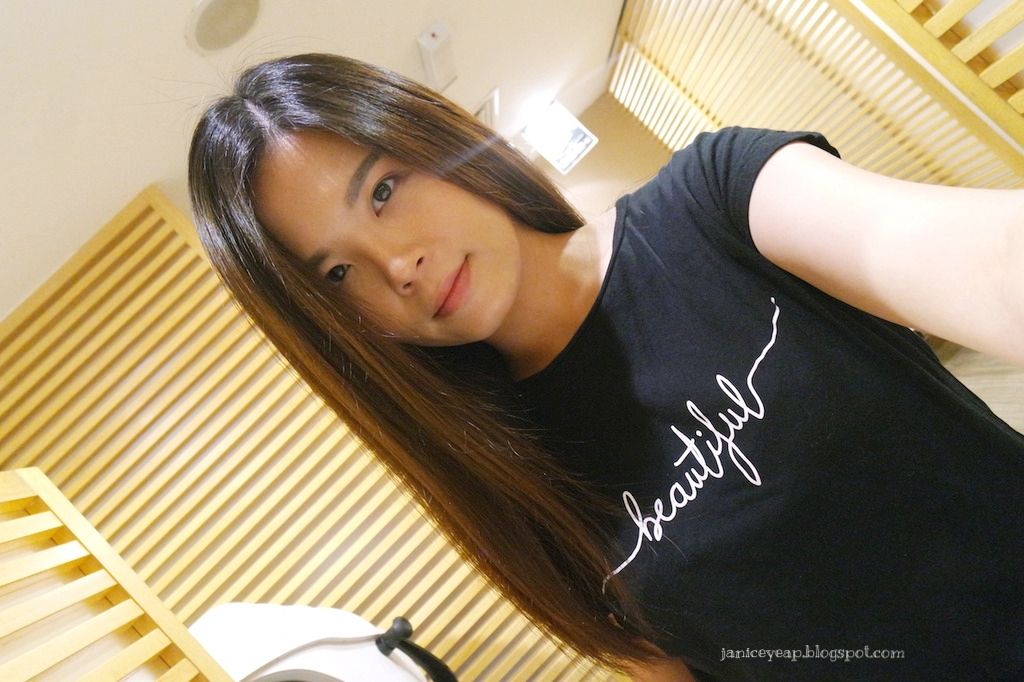 Sleek, straight and healthy hair (:
Disclaimer: This post is sponsored by Nuffnang.
However this does not affect my judgement in the review in any way and all opinions expressed are solely my own.
------------------------------------------------------------------------------------
They create a thicker appearance to your hair using natural keratin fibers, the exact protein as natural human hair. The fibers attach to the hair instantaneously when applied, making your hair appear fuller immediately.
You may check out the video below for more details:
These fibers can hide all hair loss, whether they are bald spots, thinning patches or even receding hairlines making your hair more volumnized. There's no surgery, chemicals or drugs needed at all as they are only applied onto the hair. Basically anyone can use Toppik Hair Building Fibers as they work excellently with any type of hair regardless of gender.